Chapter 3. The Adaptive Apparel Designer's Guide to Creating a Sample Notebook
Developing samples of potential patternmaking and construction techniques and potential materials is a key part of any apparel design or soft goods product development process. Chapter three overviews how to use resources provided in chapter 1 in the sample development process. Additionally, the chapter includes a sourcing guide to help users buy notions and materials for adaptive clothing.
Brief overview of using the sample notebook in apparel design
The sample-making process is an integral part of the apparel design process, especially for adaptive apparel design. This is because patternmaking and construction techniques used for garment assembly for people without disabilities may not apply for certain functional needs of people with disabilities. To ensure a good first sample and final product, it is wise for a designer to complete samples of the patternmaking and construction technique to feel confident that the proposed solution will work as planned. The sample-making phase also allows for practice of the technique so that when advancing onto a first sample, and eventually final product, the result will take shape and function as planned.
In the apparel design process, samples are often organized and assembled into a notebook for record keeping of the evolution of patterns or construction techniques. The notebook can be shared with others on a design team to build on the knowledge learned by one designer so that other team members can efficiently advance new patterns/techniques for future products. (Example of sample notebook structure below.)
While some may view the sampling phase as one that is time consuming and unnecessary, it is very beneficial stage to ensure a strong final product that functions as ideated in the sketching phase in addition to keeping record of the process.
Sample notebooks
Your sample notebook should include sections for the name of the technique used, date of completion, materials used, and process.
Download a sample design notebook [DOC] for your own use.
How to use Chapter 1's Disabilities' Impact on Dressing and Clothing Needs to develop adaptive apparel samples for your notebook:
Review your collected design research for potential solutions. Create a list of construction techniques, materials, and notions you would like to experiment with. Create samples of multiple potential ways to construct the product so you can select the one that best meets your needs. Samples can include patternmaking and construction experiments. Often, half-scale samples can allow you to test the concept while saving time, space, and money. Samples may also be of a garment part. For example, you may sample different ways to close a sleeve cuff.
How to use Chapter 1's Illustrated Glossary of Clothing Adaptations to develop adaptive apparel samples for your notebook:
Use the Illustrated Glossary of Clothing Adaptations to give you ideas and inspiration of how you might use the design features or specialized notions in your design. Consider including these illustrations as well as any related research within your sample notebook for easy future reference.
How to use Chapter 1's Textiles (Selection and Rationale) to develop adaptive apparel samples for your notebook:
Review your collected design research to identify textile types appropriate for your intended target. Research potential construction methods that meet the design needs identified and that work with the planned fabrication. Construct multiple samples with various stiches and seams. Evaluate the samples with your client as well as through objective textile testing methods when appropriate. For example, is a particularly strong seam needed? Perhaps tensile testing is in order. Use your sample notebook to record all the details of your sample, including any client feedback or testing results.
Sourcing Guide
Once you have identified materials and notions you would like to sample for adaptive clothing, use this sourcing guide to find some resources for purchasing them.  Please note that this sourcing guide is not exhaustive for notions that could be useful in your adaptive apparel design, but provides a starting point for sourcing. New materials and sources of materials are always being developed, so it is good to conduct your own sourcing research as well.
Where to buy notions for adaptive clothing
Magnetic zipper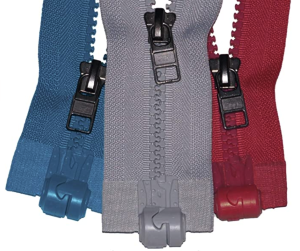 Magnetic buttons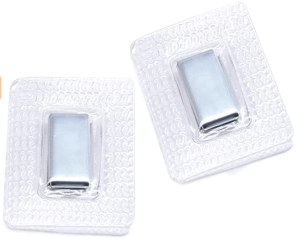 Snaps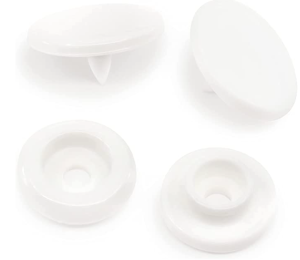 Snap tape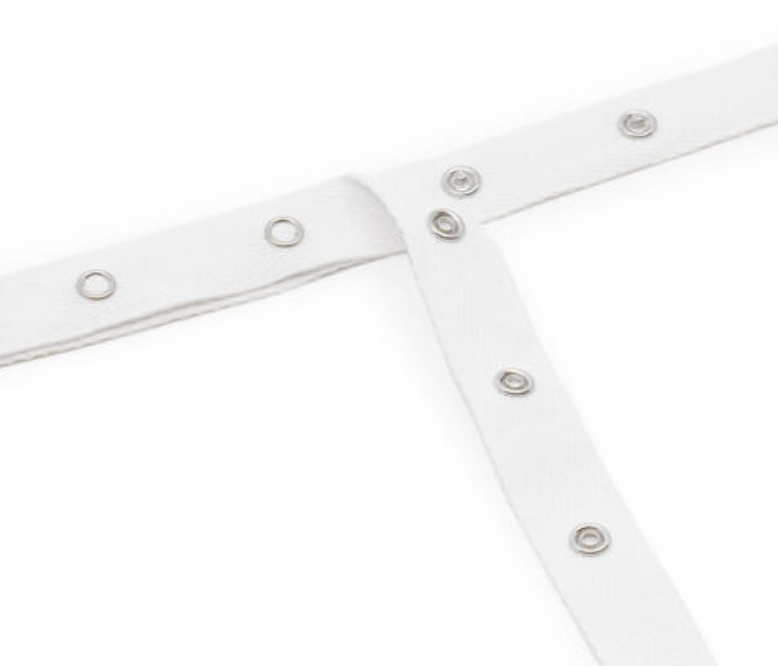 Velcro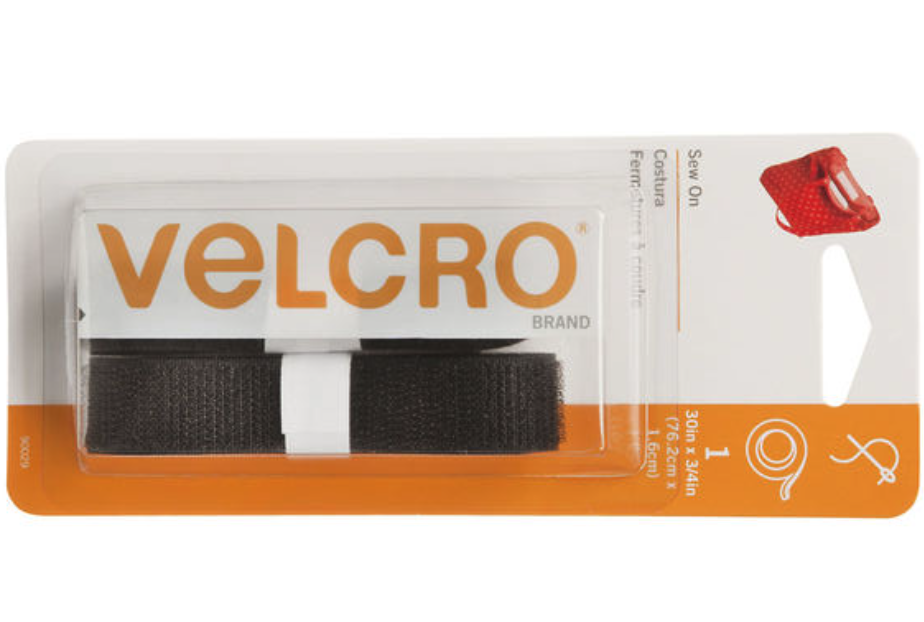 Double-fold binding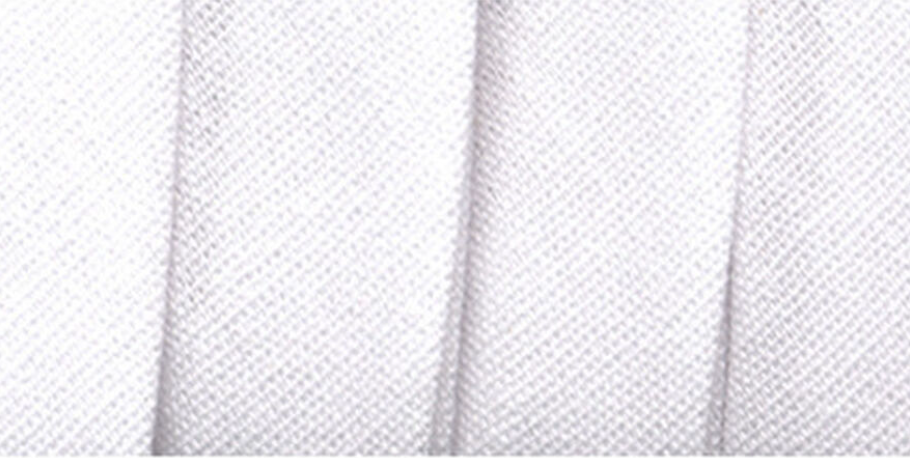 Where to buy materials for adaptive clothing
| | | |
| --- | --- | --- |
| Features of adaptive apparel fabrics  | Suggested Fabric  | Links |
| Highly adaptive breathability | Merino Wool: Breathes well, wicks moisture and is available in lightweight, summer-worthy styles. Doesn't retain odors like synthetic fabrics do. | |
| Temperature management | Polartec's Windbloc: Good wind protection (ventilation rate of 50cc/cm2/sec or less) | polartec.com/fabrics/weather-protection/windbloc |
| | Fleece: Soft texture and attractive appearance | |
| Sensory comfort | Tagless labeled garments and fabrics through heat transfer printing, pad printing, or screen printing | aspesite.com/blog/the-essential-guide-to-tagless-labels-on-garments |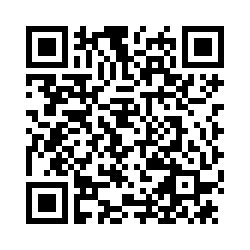 Feedback Survey
We welcome your feedback as a user of this OER or potential collaborator on Adaptive Apparel Design work. Please click on this survey link or use your personal device to scan the QR code that will then link you to the online survey.