In contrast to the more famous descriptor, "lipstick lesbian," which is often used by or assigned to more feminine appearing-LGBTQIA+ women, some women in the LGBTQIA+ community have adopted and embraced another phrase, "Chapstick lesbian." This represents their connection to a particular masculine-leaning aesthetic that can be seen as more practical or sporty. Both of the objects displayed here are worn by two individuals who playfully use the phrase to self identify, and jokingly showed the curators during their interview the bag of Chapsticks that is pictured below in addition to providing one for display.
Motorcycle Helmet
"It's three-quarters of the face, so I could be totally hidden in here. With my [black leather] jacket, my boobs are kind of bound, so a lot of people just think I'm a dude and they're like "yeah dude," and I'm like, totally hidden, anyway. This was the first helmet that I bought." -personal interview with Cyndi, November 21, 2017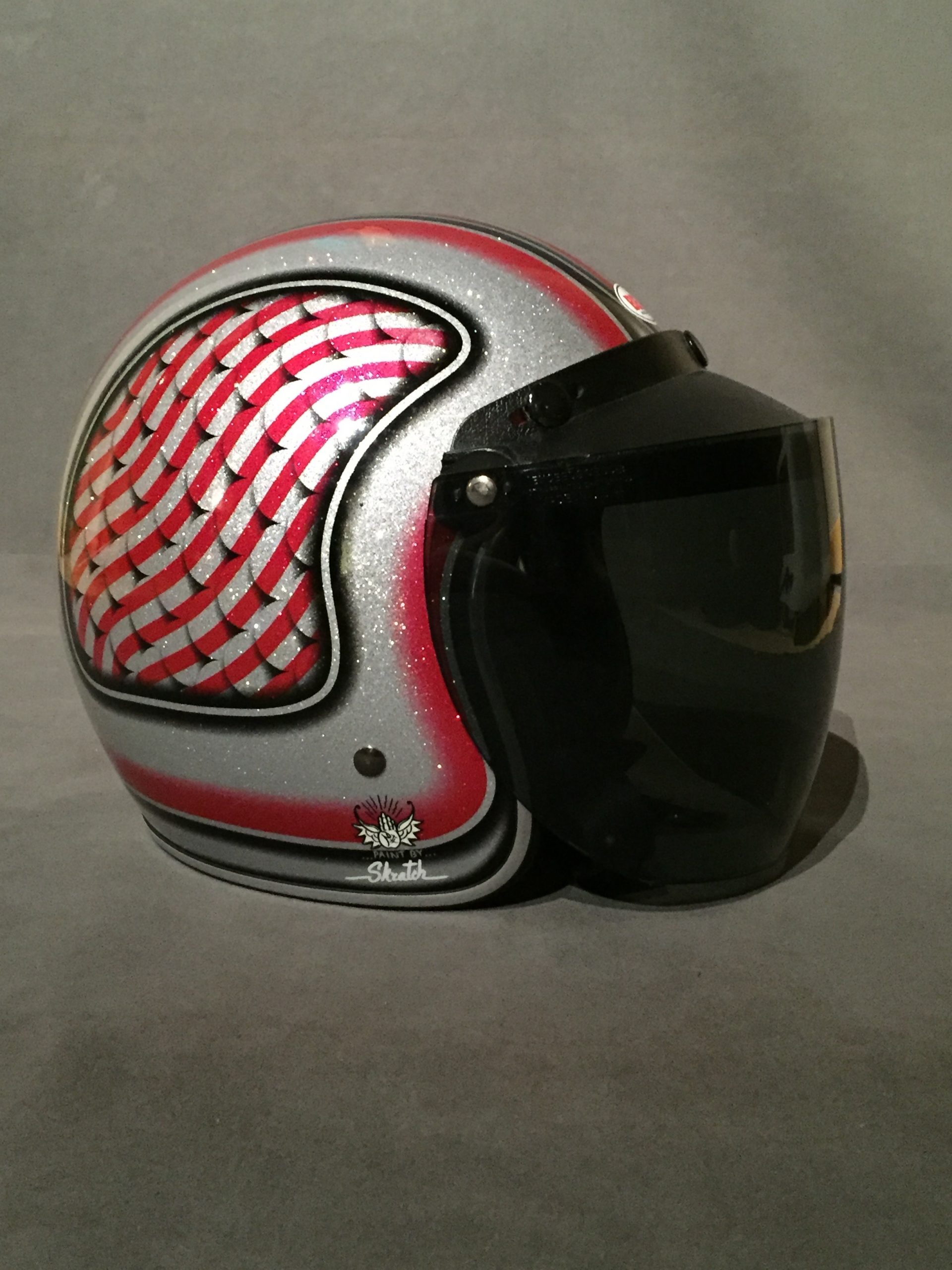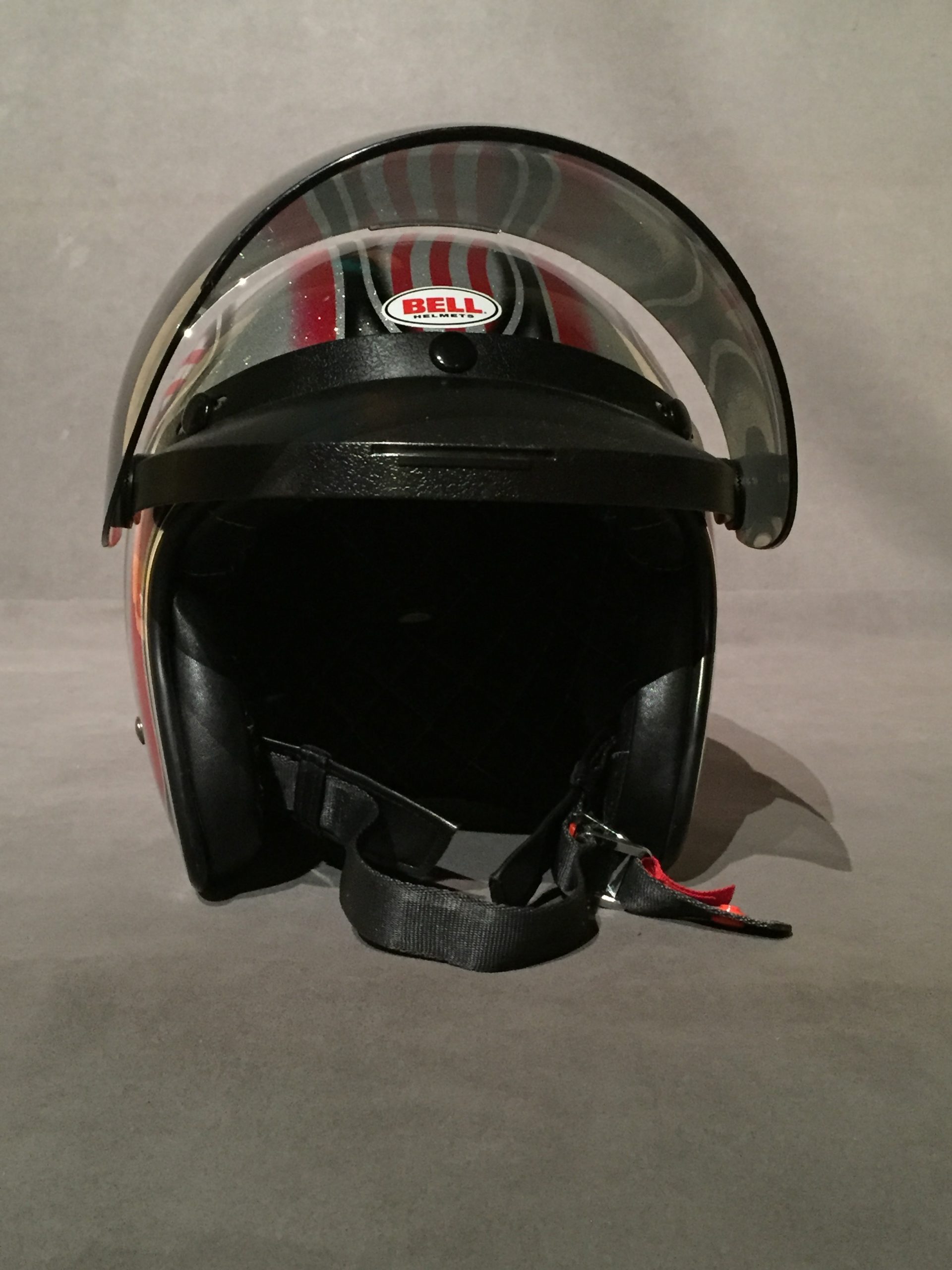 Motorcycle Photograph
Motorcycle owned and ridden by Cyndi wearing helmet. She often self describes as a "Chapstick lesbian" c. 2010s. Photo courtesy of Cyndi, personal collection.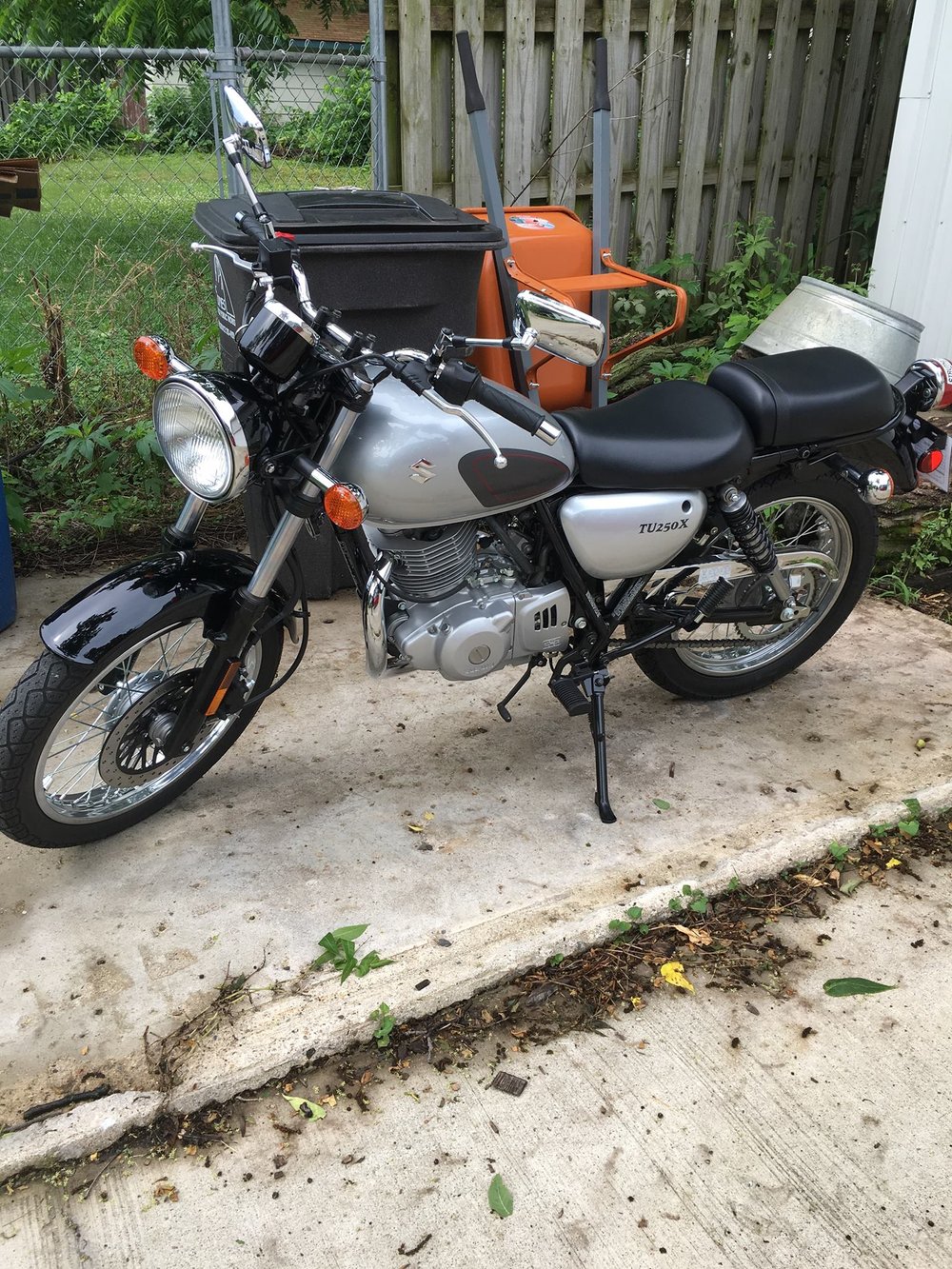 Chap Stick
"Well, I mean yeah I think about lipstick lesbians, you know who are more feminine who wear lipstick versus me who, I'm a chapstick lesbian." [points to wife, Cyndi who is sitting across the table] "She's a chapstick lesbian, too." -personal interview with Jennifer, October 28, 2017