Rebirth Garments
are designed and made by Sky Cubacub, a QPOC (gender queer person of color), who lives and works in Illinois. They design garments for QueerCrip people. QueerCrip is an umbrella term that encompasses queer, gender nonconforming identities, visible and invisible disabilities or disorders that may be physical, mental, developmental, or emotional.
Two-Toed Thigh Highs
Thigh-highs worn and made for someone who has ectrodactyly, or split hand or split foot.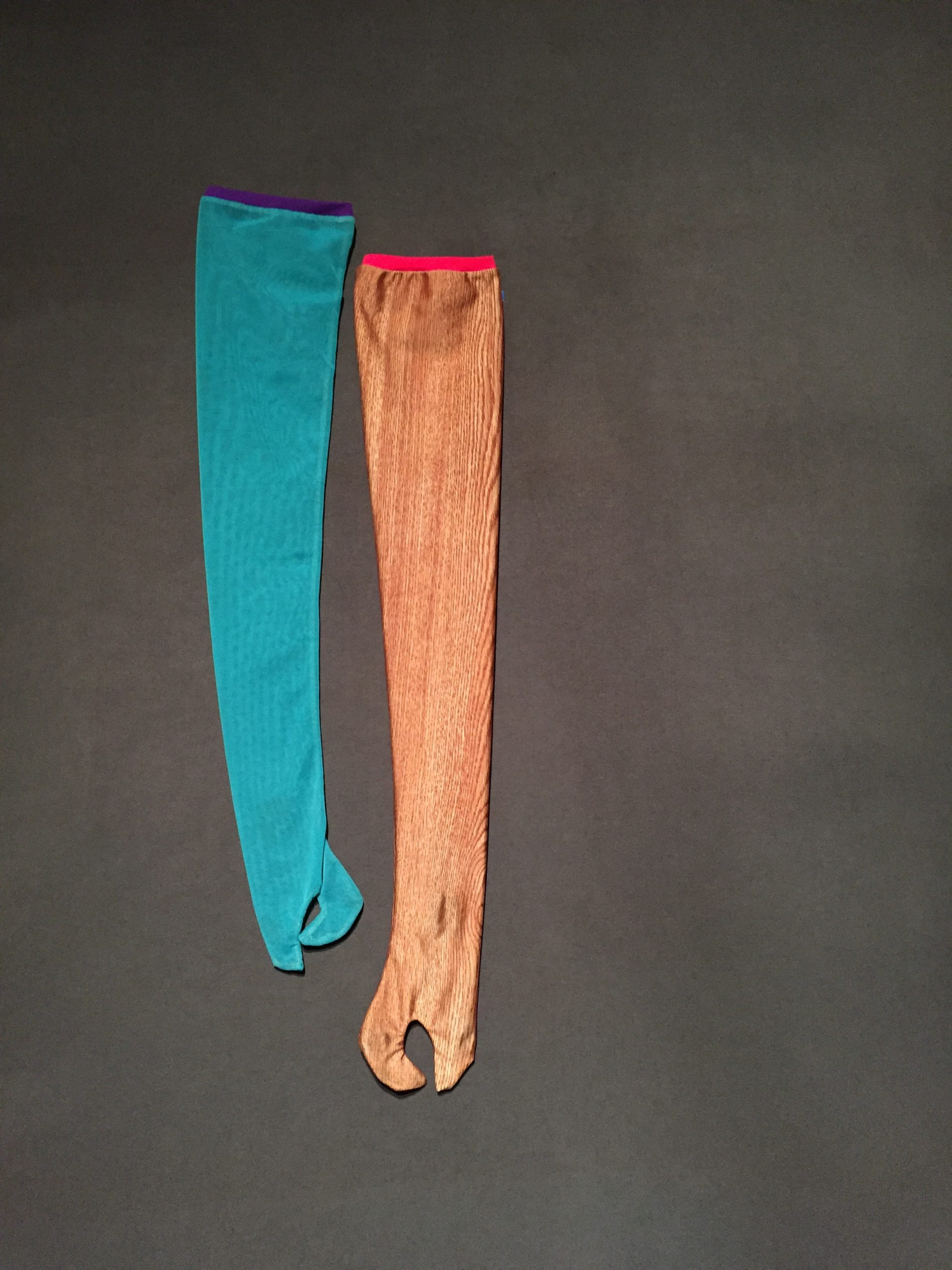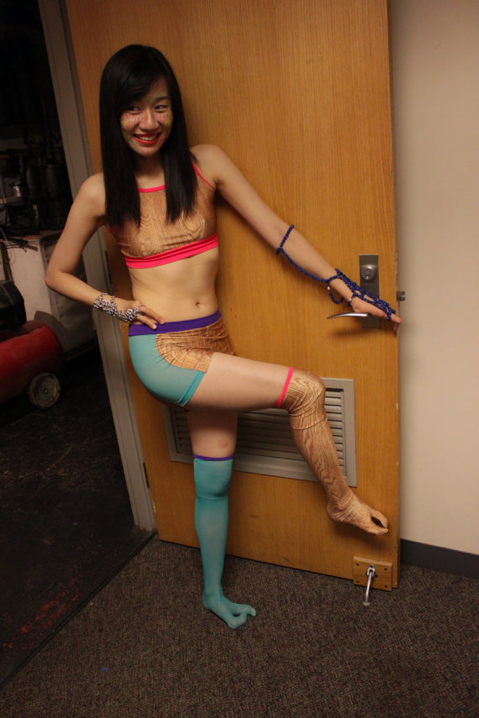 Chainmaille Packer
The packer, made of interlocking metal rings, is used by anyone who wants to create a bulge in their pants, but who may not want to do it with a traditional silicone penis packer.