4.5 General Purpose Indexes
General purpose article indexes cover many different subject areas and often include articles from magazines and newspapers as well as from scholarly journals. One good example of a general purpose index is Academic Search Ultimate. Because it covers many different subject areas, a general purpose index like Academic Search Ultimate can be a good choice for starting to find articles.
Like Quick Search, when you get results from a search in Academic Search Ultimate, you'll see a number of facets listed on the left side of your screen. You can use these facets to focus your search results based on the criteria mentioned above.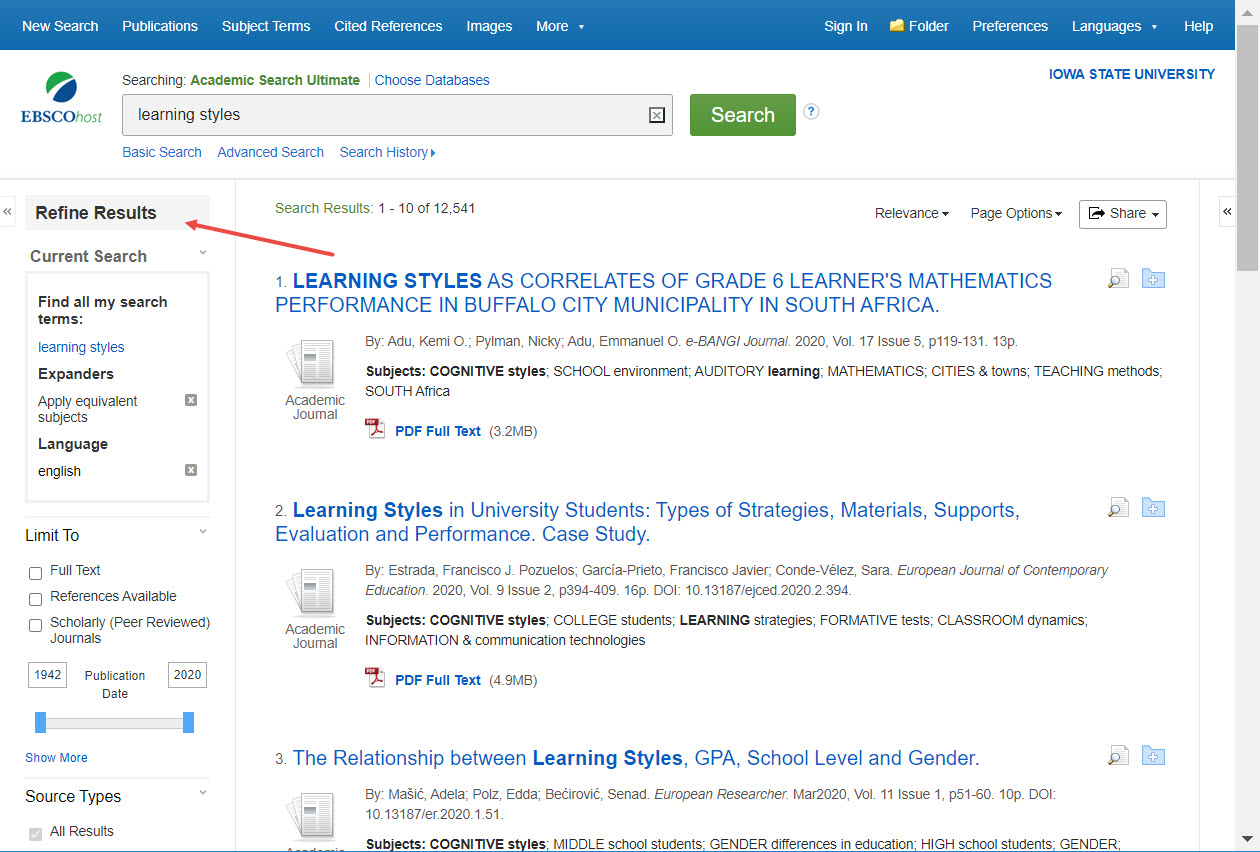 Academic Search Ultimate has some interesting and unique features, including text to speech technology that can read articles to you. Click the Listen button on articles that support this feature to start playback, or download the .mp3 to listen to it another time.
Indexes like Academic Search Ultimate are great for finding information when you're not sure which subject area your topic falls under. However, there are also subject-focused indexes which allow you to search for resources in specific academic subject areas.