Chapter 4: Writing the Methods Section
Chapter 4 Synopsis: Writing Methods Sections
We have now reviewed the three communicative goals and a variety of strategies that you can use to help write the Methods section of a research article. The image below provides a snapshot of this chapter: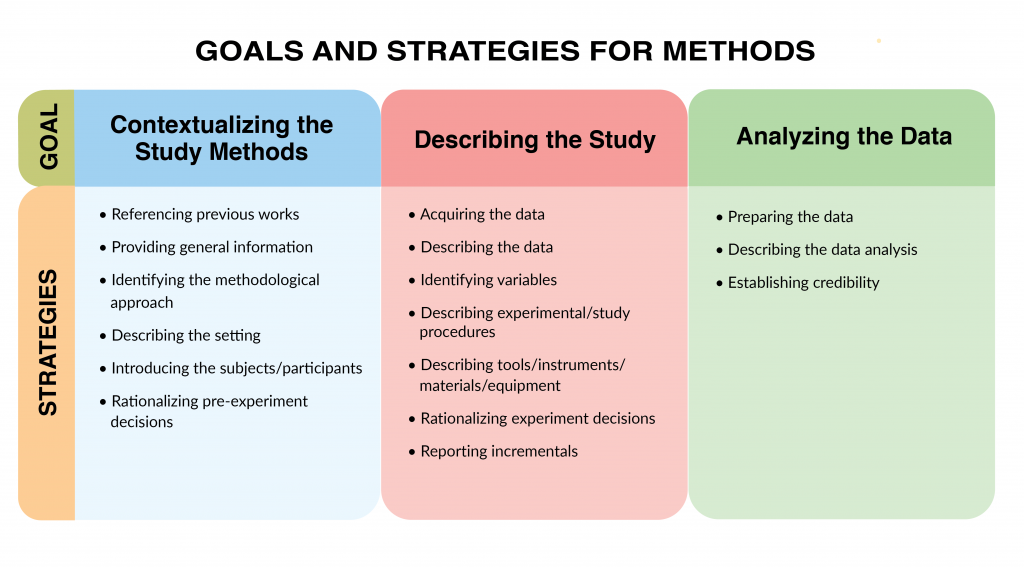 Key Takeaways
There are three main goals of the Methods section that can be used to provide necessary detail about the study procedures:
Contextualizing the study methods
Describing the study
Analyzing the data
Explore + Apply
Before you begin applying what you've learned in this chapter to your Methods section, explore published writing in your discipline or in a target journal that you've identified. Look for the goals and strategies presented here to see where you might find similarities and differences that are discipline- or journal-specific.