Structure (with Flexibility): Routines, Rules, Directions
Diana Lang
Children (and most people of all ages) thrive in flexibly-structured environments.  For children, the sense of knowing what to expect typically elicits feelings of safety and security. Caregivers can help children reduce feelings of chaos by providing flexible, but consistent:
Routines,
Rules, and
Concrete, explicit directions with easy-to-understand expectations.
Rules and Routines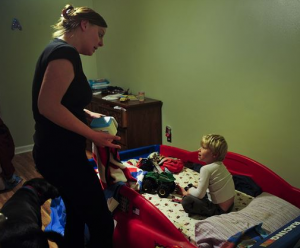 In order to maintain consistent routines (e.g., bedtimes, traditions) and rules (e.g., not eating food in certain areas of the house, curfews, wearing a helmet while riding a bicycle) it is important to facilitate and adhere to them as much as possible. Expectations should be developmentally-appropriate and communicated in a manner that can be easily understood. [1]
For instance, perhaps family meals are at 6:30 p.m. because this is the time that everyone gets home from work and school activities. This expectation and all moderations should be communicated with all members on a daily basis but also remain flexible. Exceptions that may change a family mealtime might include attending a school-related activity or having a large family gathering every Sunday at 1:30 p.m.
Directions
Specific, warm, concrete, understandable directions and expectations can improve behaviors, prevent dangerous circumstances, reduce caregivers' frustrations, and foster children's learning of appropriate behaviors. It is most effective to tell children exactly what behaviors you desire.
Consistency, Consistency, Consistency with Warmth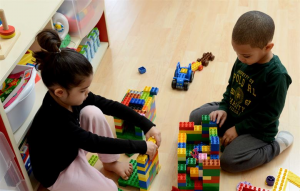 Research shows that children's abilities to anticipate change, use appropriate behaviors, and develop independence are fostered by warm, safe, stable, nurturing, caring, compassionate caregiving on a consistent basis! This means that routines, rules, directions, expectations, and consequences should be responded to or applied every time in a nurturing, warm, consistent manner.[2] [3]
---