Taking Away Privileges
Diana Lang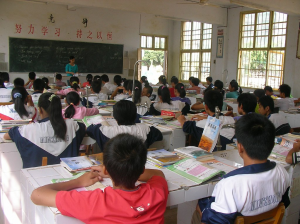 Taking away privileges can be used both at home and in the classroom as a way to discipline children. Within the classroom, teachers may take away privileges, such as the ability to participate in extracurricular activities (e.g., sports, music) if students are not performing well academically.  At-home caregivers may take away privileges such as allowances, technology, toys, or time with friends when the child does not follow the rules.[1]
Both within the classroom and at home, setting and communicating standards are extremely important parts of this child-rearing strategy.  When standards are set and communicated with the children, it allows children to know what is expected of them and when they do not meet these expectations then consequences, such as taking away privileges will happen.[2]
A child does not do their homework, so their caregiver takes away the child's cell phone until they have done their homework.
Taking away privileges can be an effective discipline method used both within the classroom and at home.
Communication of standards that are set are an important aspect of this strategy.
---