The Black women wore slogan T-shirts or buttons exhibiting powerful messages and words that relate directly to social movements.
#BlackGirlMagic
Donielle wears the #BlackGirlMagic T-shirt to express pride in her Black woman identity. She explained, "I wear this all the time, anywhere off or on campus. This one to me signifies being a Black woman. Two things [being Black and being a woman] that only a few of us will be able to identify with or understand. That's why I like this one." -Donielle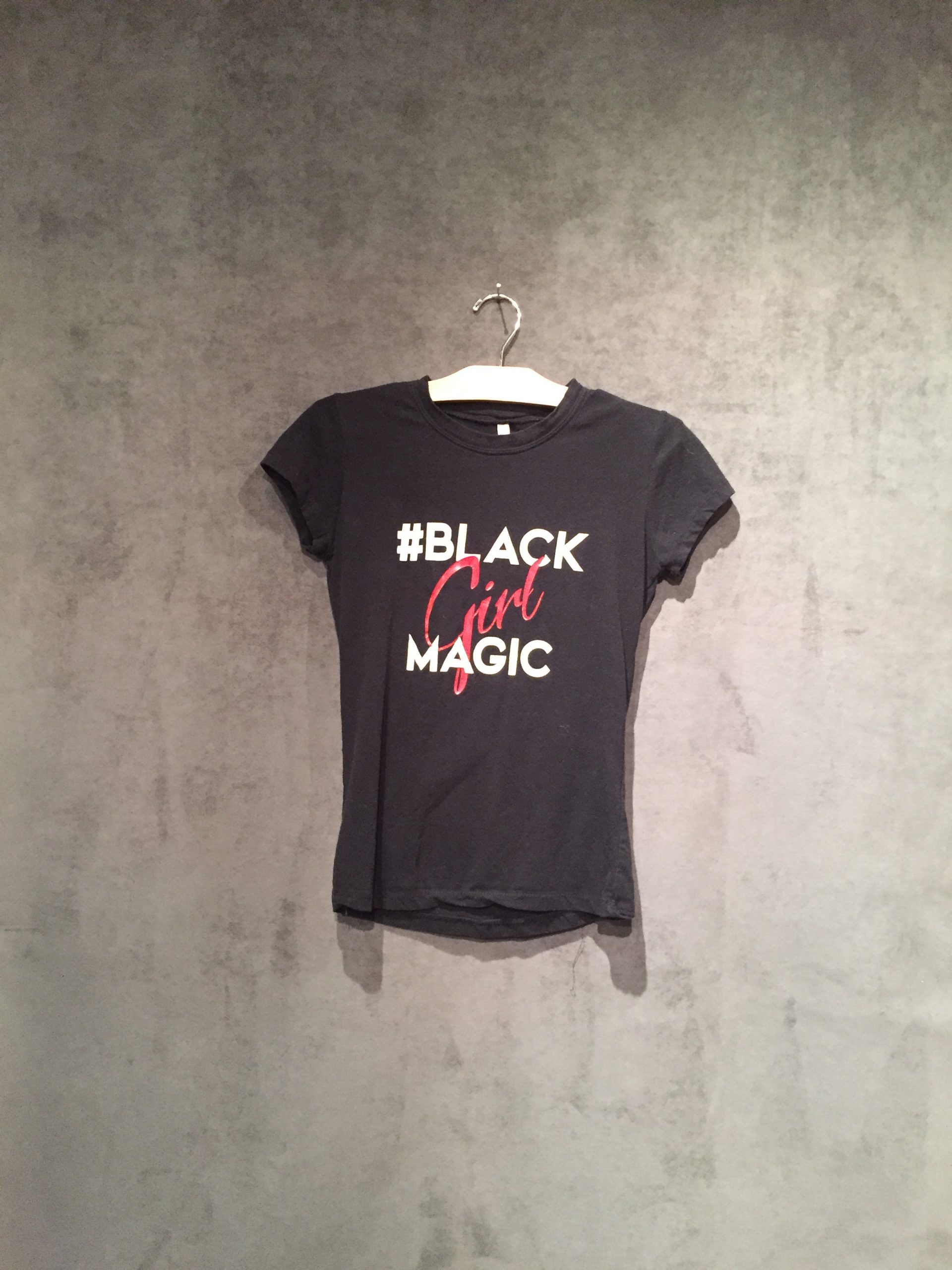 Pizza Roles Not Gender Roles
The women showed support for a variety of movements including Black empowerment, gender equality, and queer rights. They described the slogan T-shirts and pins as mediums to outwardly express messages that they may not want to verbalize themselves. For example, Oni said, "I'm not much of a spoken person or like I don't have the type of platform to really speak, but I really try to wear stuff where people go, 'hey, what does that mean?' Then I'm like, 'oh, I'm glad you asked. I can tell you.', I have a shirt that says 'Pizza Rolls. Not Gender Roles.' I always try to wear stuff that speaks for me when I don't feel like speaking." -Oni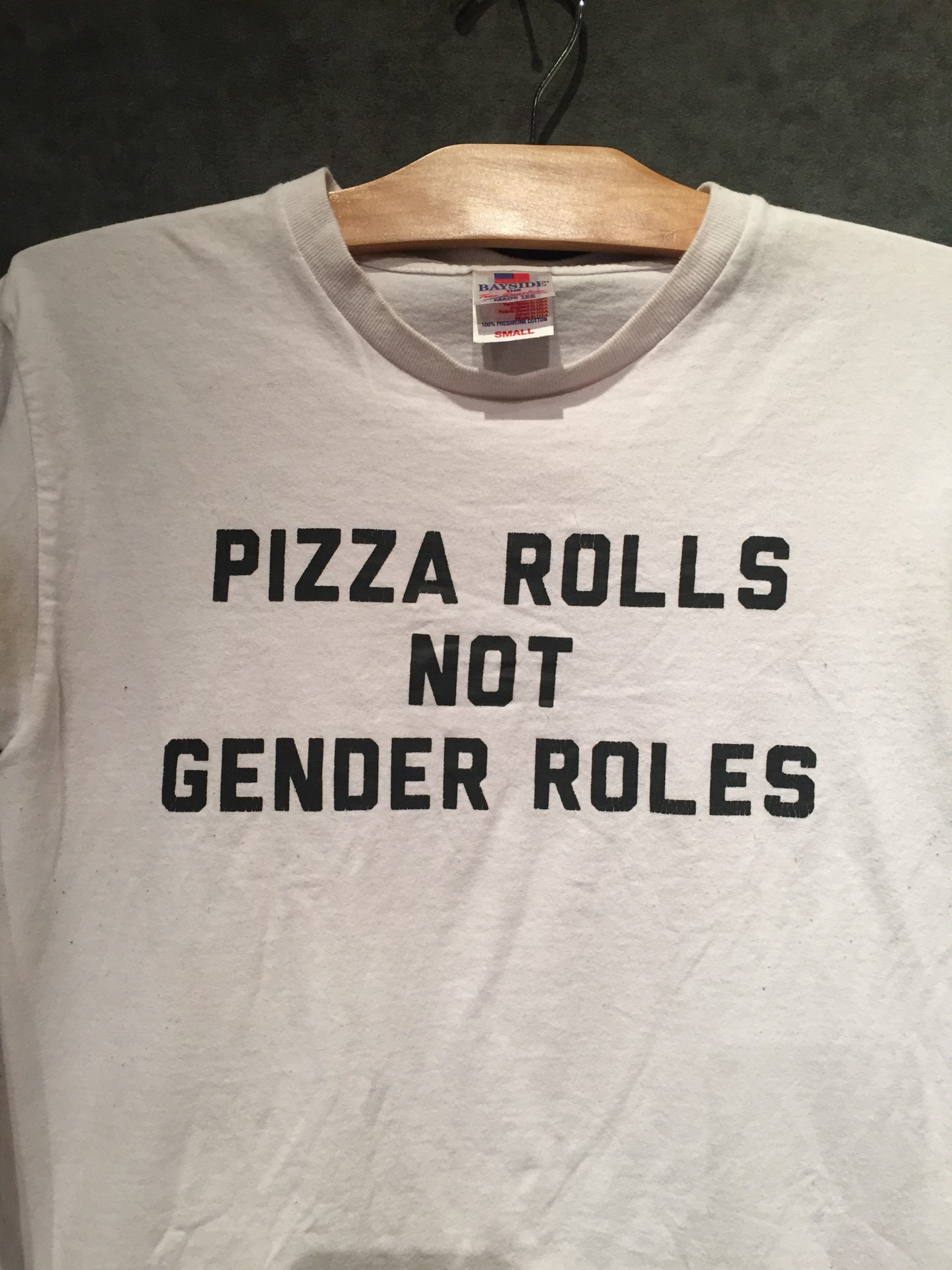 She/Her & Black Power Fist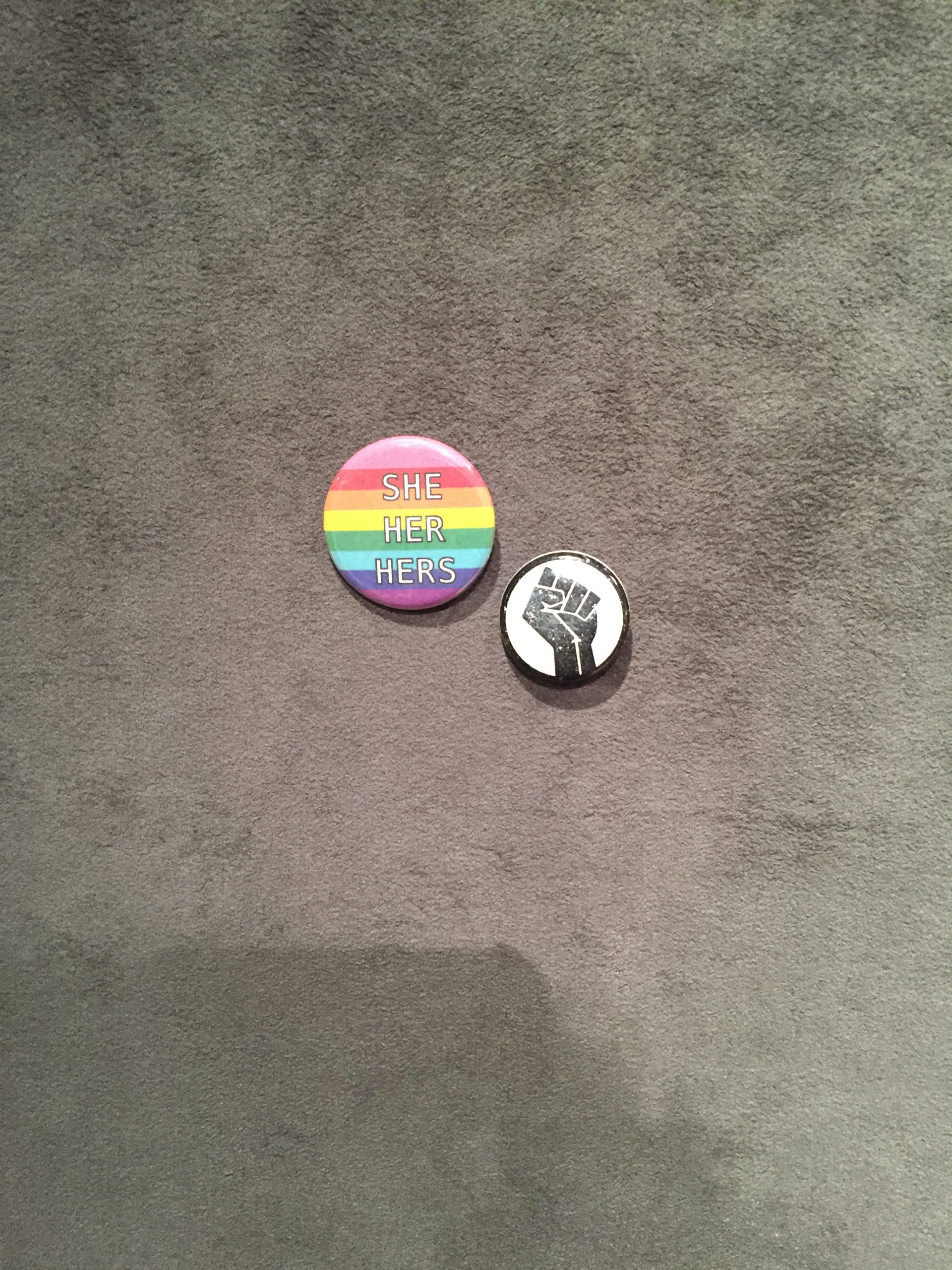 Each of Us Is More
Both Andre 3000 and Bryan Stevenson, whose quotes are printed on the T-shirts below, are well-known Black activists. They advocate for Black rights through music and legal action.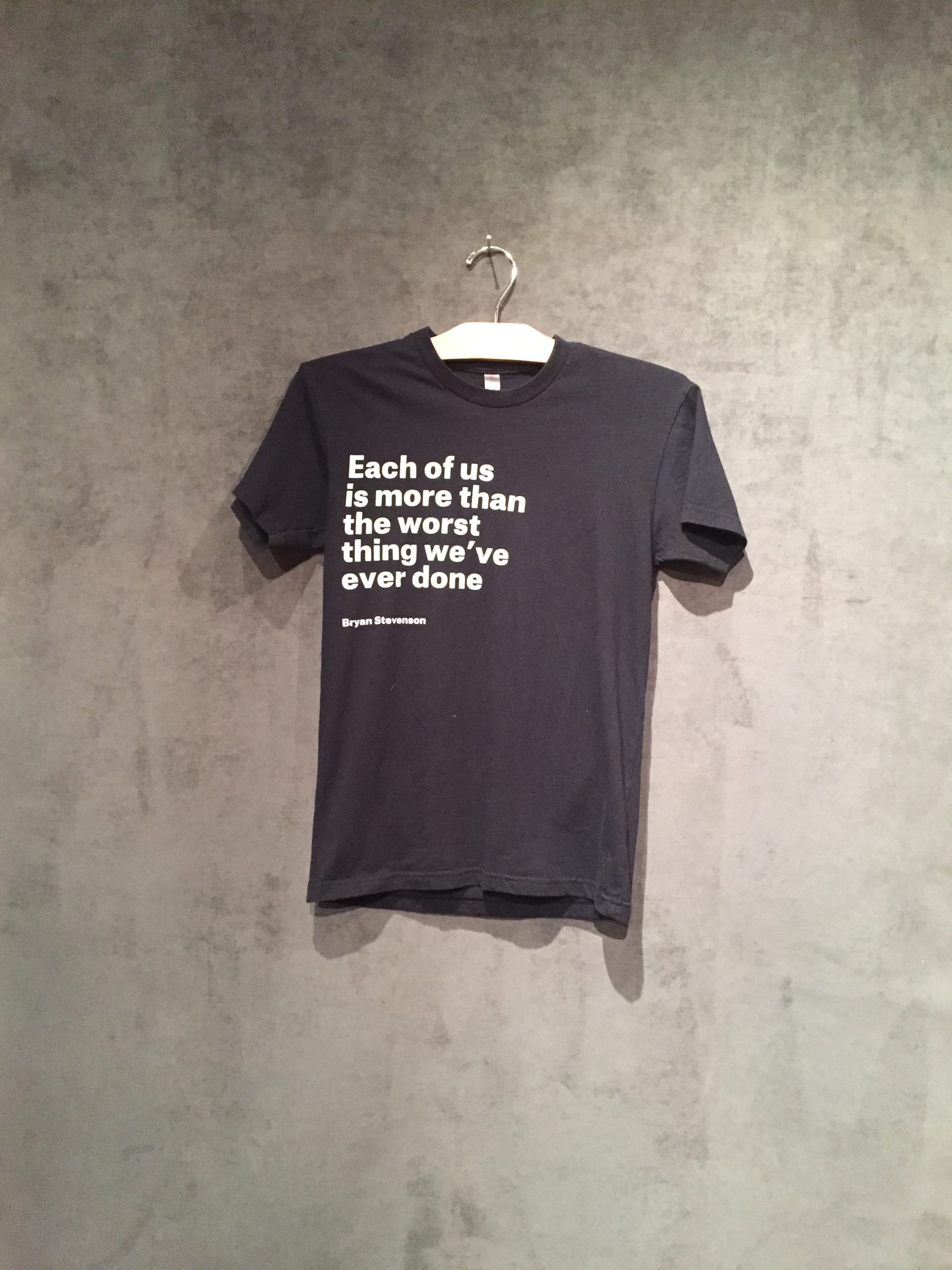 Across Cultures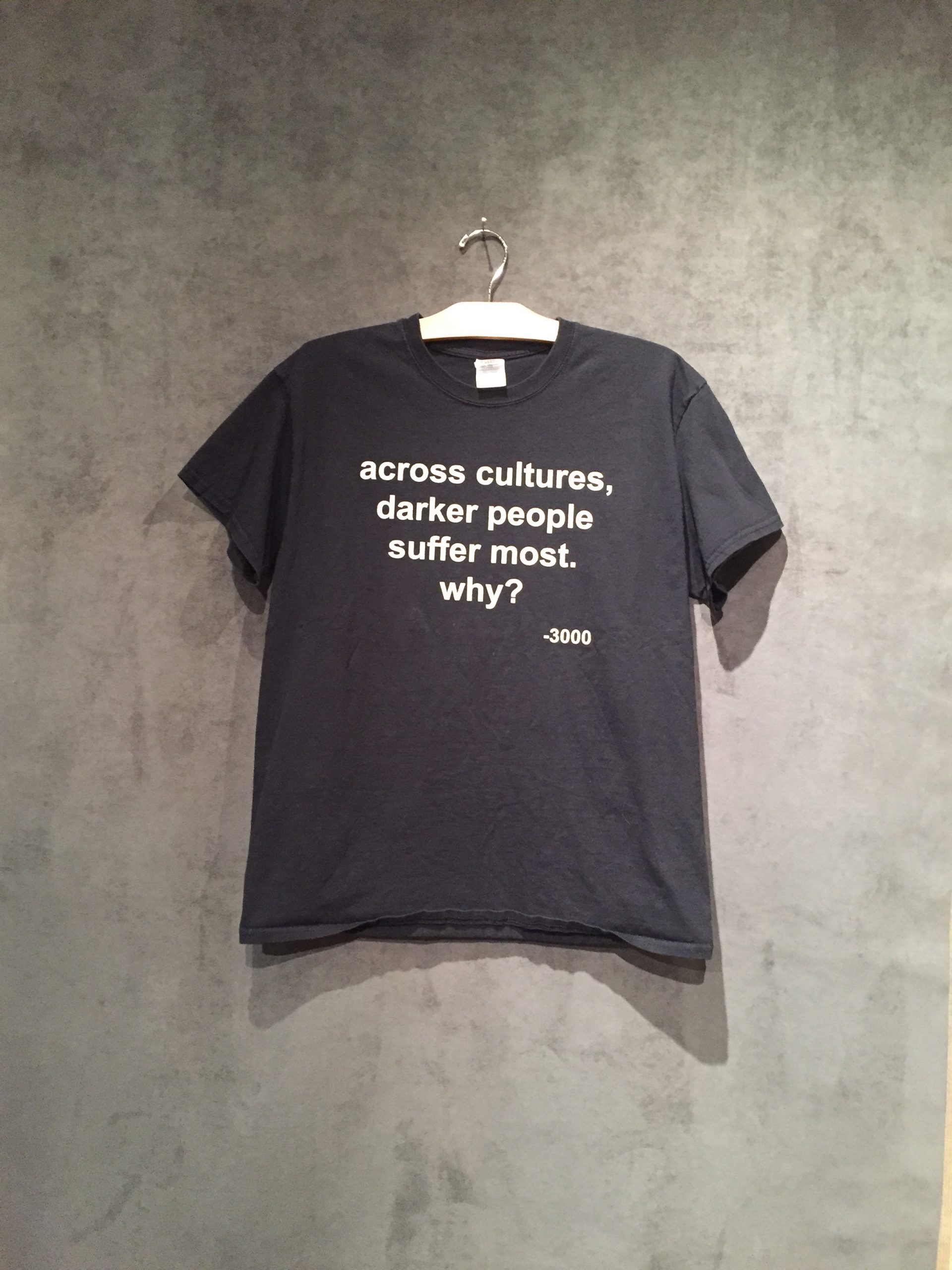 Equality
Aja purchased and wore this Nike T-shirt to connect to her activist identity. Nike released this shirt for their campaign to support Colin Kaepernick following his dismissal from the NFL for taking a knee during the national anthem. Kaepernick took a knee to acknowledge the disproportionate killings of Black people by law enforcement.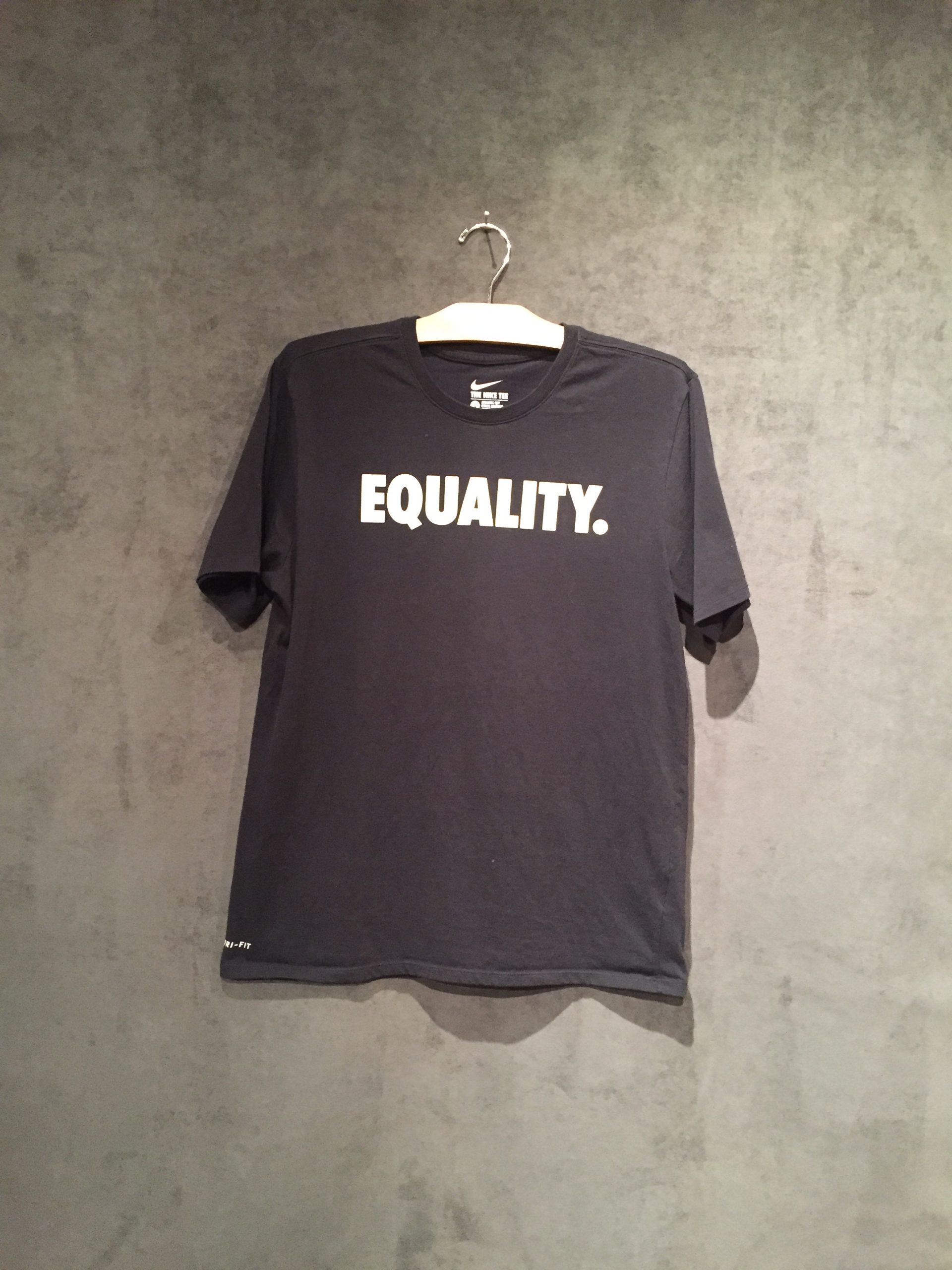 We Are the Ones
Marie connected with this shirt because she remembered the phrase as something Barack Obama had said.