Visiting Scholar: Kim Jenkins
Kim Jenkins, Assistant Professor, Fashion Studies, Ryerson University
Presentation: Race and Fashion: The Work Of Pedagogy in Fashion Studies
UPDATE: Event has been postponed until further notice due to COVID-19.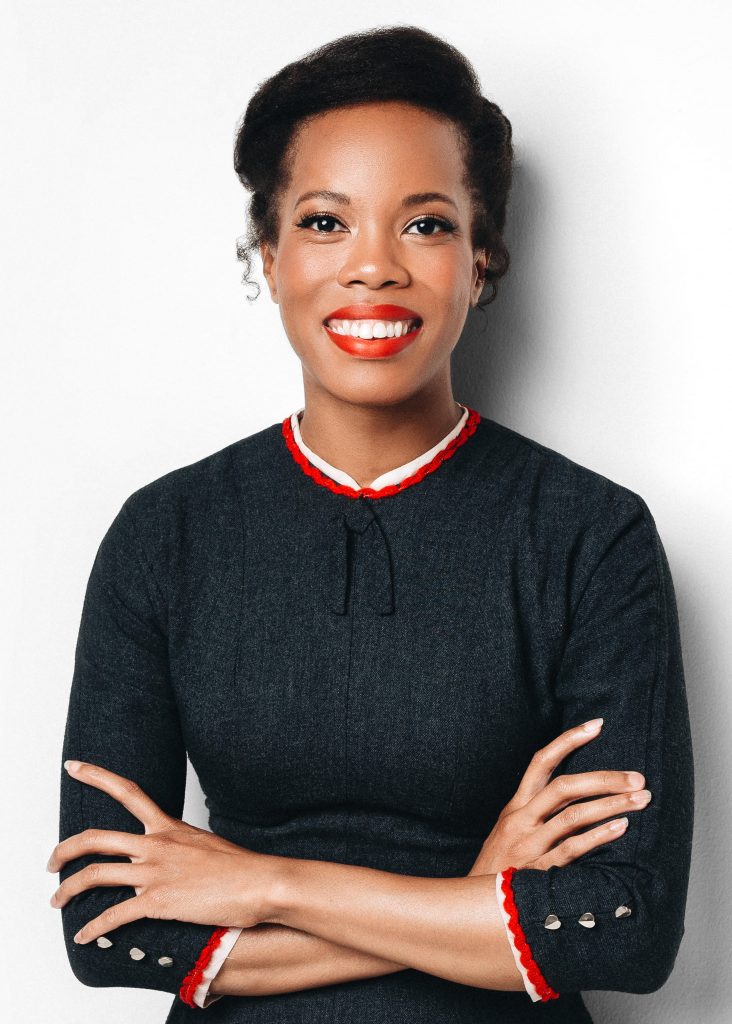 "Kim Jenkins is a lecturer, researcher and consultant who specializes in the sociocultural and historical influences behind why we wear what we wear, specifically addressing how politics, psychology, race and gender shapes the way we 'fashion' our identity. Based in New York with a background in cultural anthropology and art history, she is a part-time lecturer at Parsons School of Design, Visiting Assistant Professor at Pratt Institute, and amongst the pioneering cohort of graduates from the MA Fashion Studies program at Parsons. In Fall 2016, Kim debuted the undergraduate course 'Fashion and Race' at Parsons, examining the implications of the social construct of race in fashion history, business and image-making. In Spring 2019, Kim began work as an education consultant for Gucci to support their efforts on cultural inclusion and diversity. In January 2020, Kim will join the faculty at Ryerson University in Toronto, Canada, as Assistant Professor of Fashion Studies.
In fall 2018, Kim curated her first exhibition, Fashion and Race: Deconstructing Ideas, Reconstructing Identities (October 27–November 11), which progresses her work in the classroom. Kim first gained experience in curating exhibitions as an intern for the Dallas Museum of Art's first two fashion exhibitions, African Headwear: Beyond Fashion (August 14, 2011–January 1, 2012) and The Fashion World of Jean Paul Gaultier: From the Sidewalk to the Catwalk (November 13, 2011 to February 12, 2012).
In addition to teaching her own courses, Kim has presented guest lectures at The New School, The Fashion Institute of Technology and Ryerson University, and she facilitates the traveling workshop and lecture series, 'Fashion & Justice' in collaboration with her friend and colleague Jonathan Michael Square (Harvard University).
Kim's expertise has been called upon by numerous websites and publications, including Refinery29, New York Magazine, ELLE (Canada) and her work as an educator has been profiled by NYLON magazine , The Saturday Paper and Fashionista. Her academic research and writing has been published in QED: A Journal in GLBTQ Worldmaking, International Journal of Fashion Studies, The Fashion Studies Journal, Art Jewelry Forum and her advisory work supported the exhibition, A Queen Within: Adorned Archetypes at the New Orleans Museum of Art (February 21st – May 28th, 2018).
Kim is currently working to advance the field of fashion studies through her new digital humanities project, The Fashion and Race Database, which has received initial support from The New School's Innovation in Education Fund. In addition, Kim's service to the fashion system includes her involvement as a co-founding member of The Fashion Studies Alliance, a steering committee member for the Research Collective for Decolonizing Fashion, and as an advisory board member for The Model Alliance . Kim is a recipient of the Faculty Award for Outstanding Achievement in Diversity and Social Justice Teaching from The New School and has been named amongst the "Glossy 50: Mainstream Fashion's Change-makers.
Kim was born in Detroit, Michigan and raised in Trophy Club, Texas. She currently resides in Fort Greene, Brooklyn. Amongst her favorite hobbies, she enjoys vintage shopping with a particular interest in Bonnie Cashin pieces" (Jenkins, 2019)."
Jenkins, Kimberly. (2019). Biography. Retrieved from http://www.kimberlymjenkins.com/.