35

Designing a Package Label
Designing a label is a blend of detail and creativity. Think about all of the components needed on the label before you start designing the label. Also, consider packaging layout and size. This will be important for determining what goes where and how much space you have for the design. Then get creative on how you want to make your package stand out on the grocery store shelves.
Requirements for a Food Label
Additional Label Material
Layout & Font Size
What name should be used as the Statement of Identity?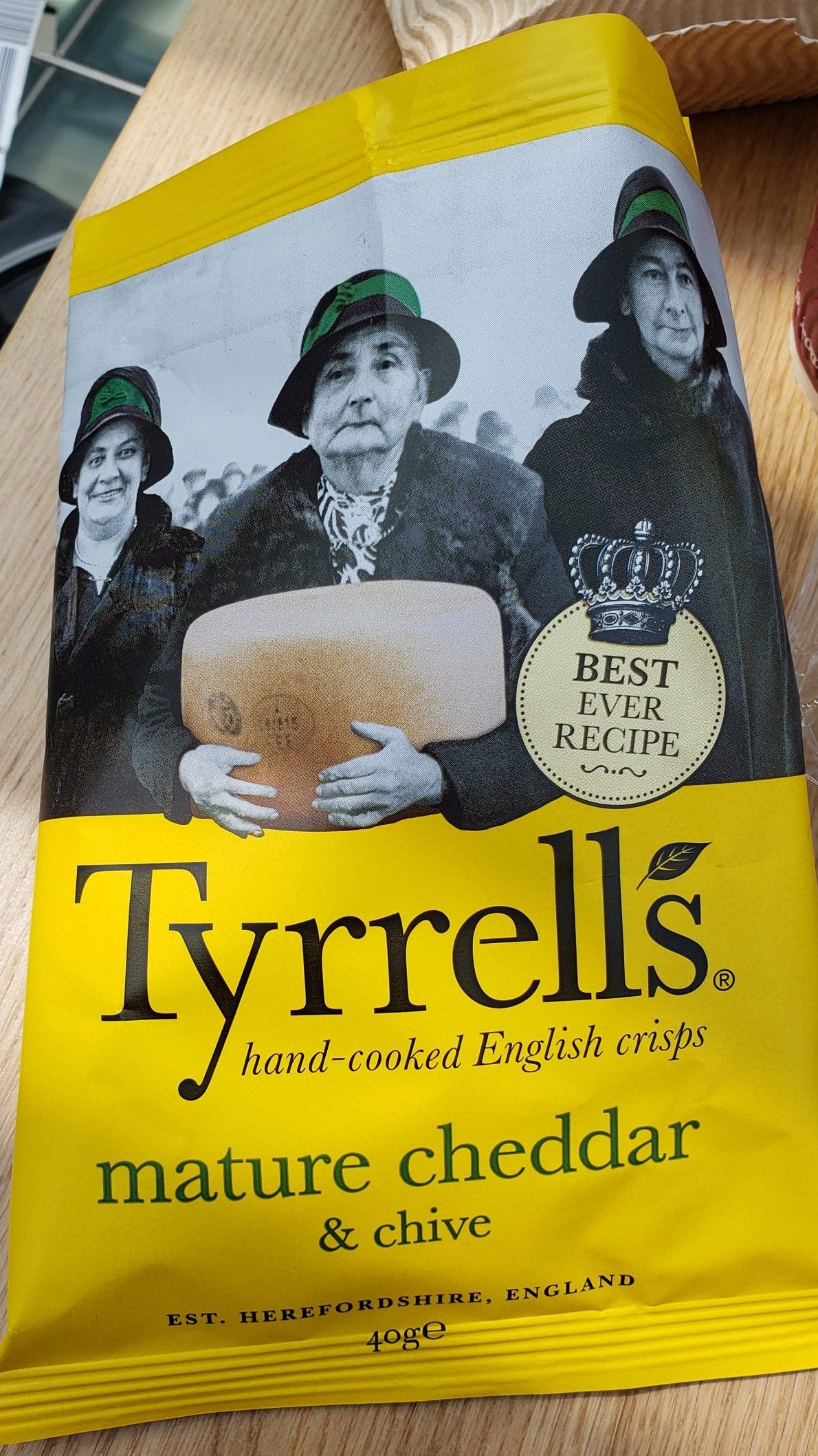 Be Creative – make your packaging stand out!
Here is a label (from England) that stands out on a crowded snack shelf.
End Goal
Your team needs one finished label and package to submit.
The approval process generally takes a few times to get it right.
How to Get Started
Organize/create all of the material that is required for the label.
Organize/create additional material (graphics, claims, etc.) that you would like to put on the label.
Determine package material(s) & size/dimensions.
Identify the principal display panel and then organize the layout accordingly.
Canva is recommended for designing the label.
Check out Packola.com for boxes (help with the layout).
Package Example – Bag Design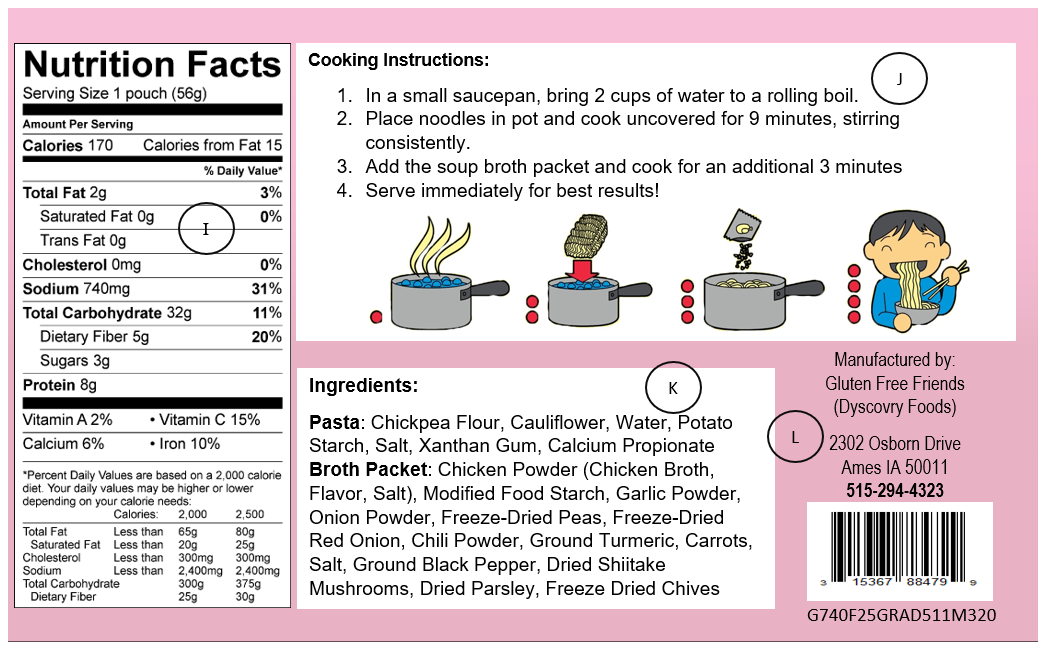 Legend:
Company name
Brand name
Statement of Identity/standard product name
Truthful statement
Image for branding and consumer attraction purposes
Nutrient Content Claim
Net Weight Statement
Ingredient callout for marketing & consumer attraction purposes
Nutrition Facts Panel
Preparation steps for product
Ingredient Statement
Manufacturer Address and Phone Number, Bar Code, and Lot Code/Tracking Code