Adverse Childhood Experiences (ACEs)
The term Adverse Childhood Experiences (ACEs) is defined as a traumatic experience that happens to someone before the age of 18 years that the person "recalls" as an adult.[1]
ACEs can include sexual, psychological, or physical abuse. ACEs have been linked to premature death and various health conditions and risks.[2]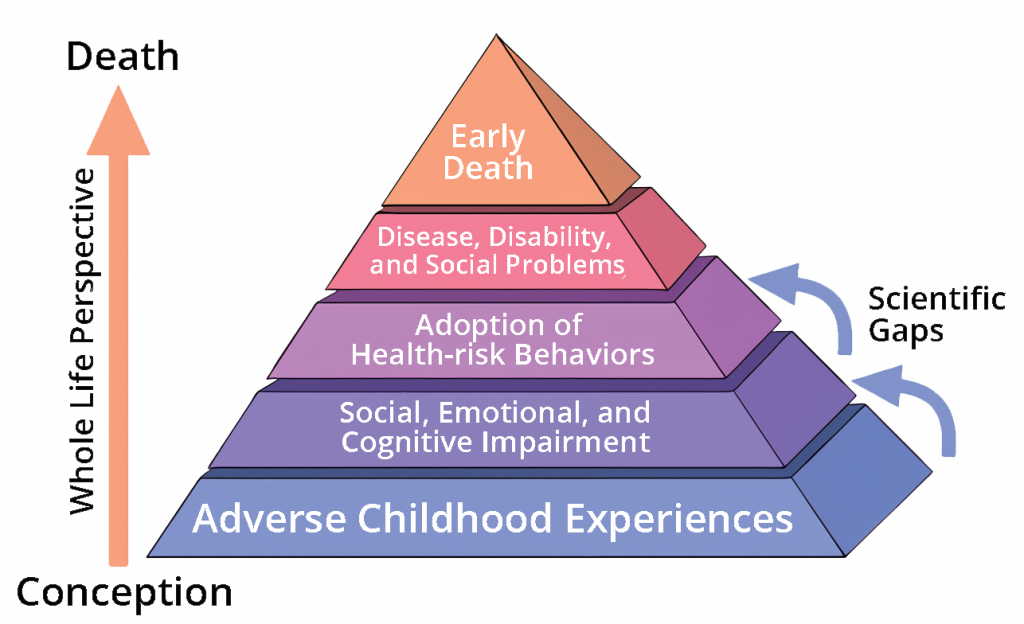 Several studies have shown that ACEs are associated with health-related risk factors such as substance abuse, risky sexual behavior, obesity, cardiovascular disease, cancer, and diabetes.[3]  Having multiple ACEs is an important risk factor for several unfavorable health outcomes, including early death. The research suggests that the impact of these adverse experiences in childhood on adult health status is strong and cumulative.[4]
Best-practice recommendations for preventing ACEs entail reducing child abuse and neglect by:
Strengthening economic supports for families,
Supporting parents via education about positive parenting techniques,
Providing high-quality care and education immediately following a child's birth,
Improving parenting skills to enhance healthy child development and well-being, and
Providing early interventions to reduce adverse effects and to prevent future risks.[5]
---